2018 New Mexico ACTion Conference
2018 NM ACTion CONFERENCE
This event is now closed.
The 2018 NM ACTion Conference will host 120 tobacco control leaders from New Mexico and surrounding states.  The Conference include keynote speakers, breakout sessions, and panel discussions focusing on:
Improving attendee knowledge of emerging tobacco products, their prevalence in New Mexico, and strategies to incorporate this knowledge into policy initiatives.
Empowering and mobilizing community members by providing practical and actionable grassroots strategies for those most impacted by tobacco use.
Providing education and increasing knowledge of Direct Action Organizing to run a successful policy campaign.
The NM ACTion Conference is free to attend, and registration is now open.
For more information about the conference, sponsorships, etc., please contact Suzanne Lawson at suzanne@chronicdiseasenm.org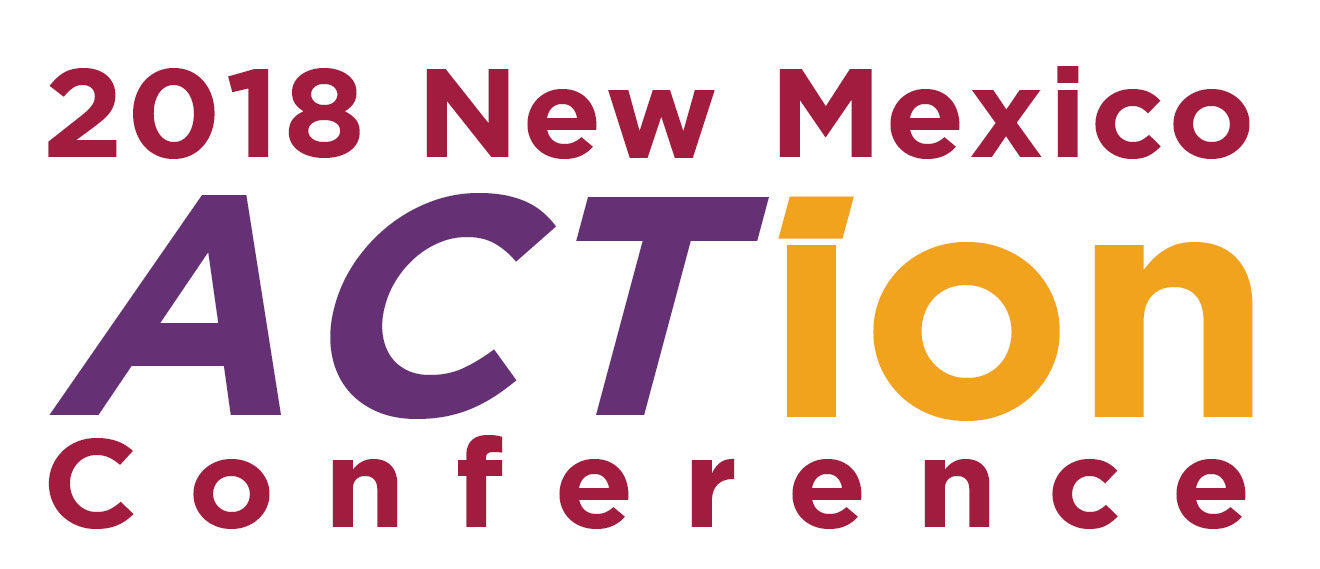 Registration at

PRESENTERS
The New Mexico Allied Council on Tobacco is pleased to announce our Keynote Speakers for the 2018 NM ACTion Conference:

Brian King, PhD, MPH
Deputy Director for Research Translation, Office on Smoking and Health, NCCDPHP
Brian King, PhD, MPH, is the Deputy Director for Research Translation in the Office on Smoking and Health (OSH) within the National Center for Chronic Disease Prevention and Health Promotion at the Centers for Disease Control and Prevention (CDC). In this capacity, he is responsible for providing scientific leadership and technical expertise to CDC/OSH, the lead federal agency for comprehensive tobacco prevention and control. Dr. King joined the CDC in 2010 as an Epidemic Intelligence Service Officer, before which he worked as a Research Affiliate in the Division of Cancer Prevention and Population Sciences at Roswell Park Cancer Institute in Buffalo, New York. During his time at Roswell Park, his primary research focus related to tobacco prevention and control.Dr. King has worked for over a decade to provide sound scientific evidence to inform tobacco control policy and to effectively communicate this information to key stakeholders, including decision makers, the media, and the general public. He has authored or co-authored over 100 peer-reviewed scientific articles pertaining to tobacco prevention and control, was a contributing author to the 50th Anniversary Surgeon General's Report on Smoking and Health, was the lead author of CDC's 2014 update to the evidence-based state guide, "Best Practices for Comprehensive Tobacco Control Programs," and was the senior associate editor of the 2016 Surgeon General's Report, "E-cigarette Use Among Youth and Young Adults."Dr. King holds a PhD and MPH in Epidemiology from the State University of New York at Buffalo.**********
Claudia Rodas
Director, Southern Region, Campaign for Tobacco-Free Kids
Claudia Rodas has been involved professionally in political and legislative matters for over 18 years. She currently holds the position of Director, Southern Region for the Campaign for Tobacco-Free Kids.  Her work entails a focus on tobacco control policies in the southern part of the nation.  She has lobbied in the Texas State Legislature and advocated in several southern states to pass strong tobacco control laws. Claudia has worked in the non-profit arena for over fourteen years including holding government affairs positions at the American Cancer Society Cancer Action Network (ACS CAN) and theAmerican Heart Association (AHA). During her tenure at both ACS CAN and AHA, she held the position of co-campaign manager for Smoke-Free Texas. She also led efforts to pass strong local smoke-free ordinances in a number of cities, including the Texas cities of Houston and San Antonio and the City of New Orleans. She has worked on tobacco tax campaigns, funding program initiatives and took part in the recent successful T21 campaign in San Antonio. She has extensive experience in lobbying and working in statewide and local political and issue-based campaigns.  Claudia is a native Houstonian and received her Bachelors in Business Administration with a concentration in Finance and a minor in Spanish from the University of Houston.*****
Rachael Lorenzo
Founder, Indigenous Women Rising
Rachael Lorenzo (Mescalero Apache/Laguna Pueblo/Xicana) is a queer mother of two and lives in Albuquerque, New Mexico. She was born in Las Cruces, New Mexico to young parents and was raised on her father's ancestral land in Laguna, New Mexico.Rachael graduated with a BA in political science and a Masters in public administration, focusing on public health; both degrees are from the University of New Mexico.  Rachael studied political campaigns, participated policy analyses, and has been consulted for her expertise in public health policies that could impact indigenous communities.Rachael was not only raised on her traditional values but also on politics.  Throughout her academic career, she volunteered for political campaigns, ranging from city council elections to presidential campaigns.  She was selected as a fellow for President Barack Obama's 2012 reelection campaign, Obama For America (OFA).Rachael was accepted to the prestigious Emerge New Mexico class of 2017.  She was also a part of cohort of brilliant change-makers in the Western States Center's Western Institute for Leadership Development (WILD).*****
Channte' Keith
Director of Programs, NAATPN
Channte' Keith, is Director of Programs for NAATPN.  She received her master's degree in public administration from North Carolina Central University and has dedicated most of her career to tobacco control. Keith has served in capacities including program development, community outreach and grant management. She is responsible for the My Doc Cares Tobacco Use Prevention and Cessation Program which supports doctors in their efforts to address patient tobacco use. Today, Keith continues in public health with NAATPN by developing the strategic direction for its tobacco, cancer and HIV programs. *****
Laurel McCloskey, MPH
Executive Director, Chronic Disease Prevention Council of New Mexico
Laurel McCloskey, a native New Mexican, is a proven public health leader with experience in health policy, clinical research, non-profit communications, program development, and community advocacy.  Since 2011, she has served as the Executive Director of the Chronic Disease Prevention Council, working to coordinate chronic disease efforts statewide by focusing on the areas of arthritis, cancer, diabetes, heart disease and stroke, obesity, and tobacco use.  This work involves the facilitation of the New Mexico Shared Strategic Plan for Prevention and Control of Chronic Disease 2012-2016.  Laurel has worked to coordinate successful partnership facilitation, create a non-profit, champion chronic disease media development, and engage workgroup activities to affect chronic disease outcomes. This includes managing the statewide tobacco control policy coalition, the New Mexico Allied Council on Tobacco. Laurel earned a B.A. from Washington University in St. Louis in 2003, studying International Studies and Psychology, and completed her M.P.H. at Johns Hopkins University in 2010.*****
Janna Vallo
Commercial Tobacco Control and Prevention Coordinator, Albuquerque Area Southwest Tribal Epidemiology Center
Janna Vallo is from the Pueblo of Acoma. She is the Commercial Tobacco Control and Prevention Coordinator under the CDC Good Health and Wellness in Indian Country Program at AASTEC. Janna received her Bachelor of Arts degree in Psychology with minors in Counseling and Educational Psychology from New Mexico State University. She is currently enrolled at the University of New Mexico Public Administration Graduate Program. Janna is a Certified Prevention Specialist. Previous to working at AASTEC, Janna coordinated the Alcohol, Tobacco and Other Drug Abuse Prevention Program in three NM Pueblos, where she worked with the community coalitions implementing the Strategic Prevention Framework to change norms around youth substance use. Janna has worked in the field of Commercial Tobacco Prevention, is a commissioned officer through the FDA for Tobacco Advertising, and Chairs the Southwest Tribal Tobacco Coalition in providing network and training opportunities for Tribal communities seeking to build their capacity around Commercial Tobacco Prevention.*****
Lacey Daniell-Miller, MPA
Grassroots Relationships Manager, American Cancer Society Cancer Action Network
Lacey Daniell-Miller is the Grassroots Manager at the American Cancer Society Cancer Action Network, where she works to empower volunteers to advocate for cancer prevention, early detection, access to care and quality of life. Her mom and brother's cancer journeys inspired her to become a passionate volunteer advocate before joining the staff of ACS CAN in 2013. She currently co-chairs the New Mexico Allied Council on Tobacco, or NMACT, a statewide coalition advocating for proven strategies to save lives from commercial tobacco use. Previously, she worked in radio in the San Francisco Bay Area before returning to her home state of New Mexico to pursue her Master's in Public Administration from UNM.
MEETING FILES
Brian King – Keynote AddressBrian King – Breakout SessionClaudia Rodas – Keynote AddressClaudia Rodas – Breakout Session – Document 1Claudia Rodas – Breakout Session – Document 2Lorenzo & Keith – Breakout Empowering and Mobilizing Community Members to Make a Difference Through Policy ChangeVallo, Daniell-Miller, McCloskey – Take ACTion
LOCATION & ACCOMDATIONS
The 2018 NM ACTion Conference will be at the Crowne Plaza Albuquerque.The hotel is offering our attendees a special hotel room rate of $93.00 per night.  You may secure your reservations by:
Clicking here, entering the date(s) for your stay, and booking through the Crowne Plaza website (laptop/desktop computers only; device registrations are not available)
Call the Hotel Reservations Department by Tuesday, April 24, 2018 at 1-844-356-6178.  In order to confirm your special room rate, please include that you are an attendee at the New Mexico Allied Council on Tobacco (NM ACT) NM ACTion Conference, or provide the code ACT with your reservation.
Fax your reservation request to 505-883-6003.  In order to confirm your special room rate, please include that you are an attendee at the New Mexico Allied Council on Tobacco (NM ACT) NM ACTion Conference, or provide the code ACT with your reservation.