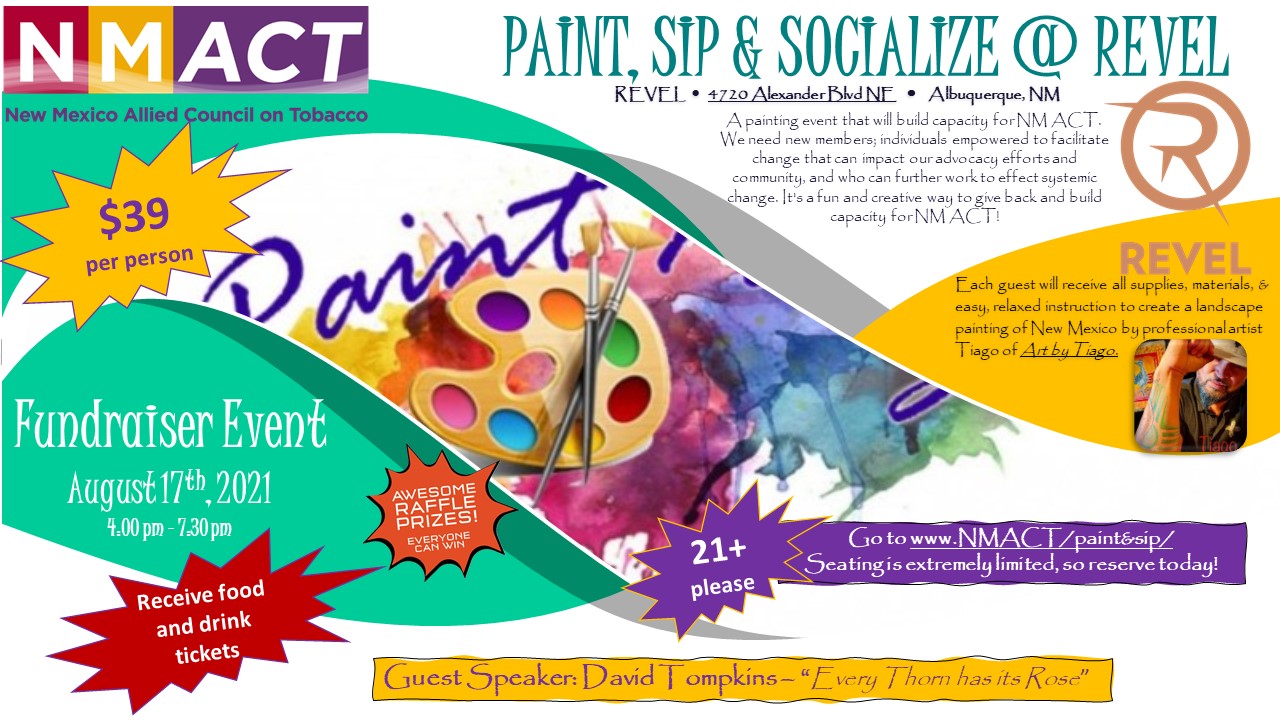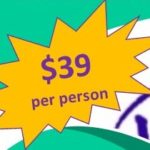 What is Paint & Sip?
A painting event that will build capacity for NM ACT.
We need new members; individuals empowered to facilitate change that can impact our advocacy efforts and community, and who can further work to effect systemic change. It's a fun and creative way to give back and build capacity for NM ACT!

Enjoy a fun, easy, relaxed instruction and create a landscape painting of New Mexico
guided by professional artist Tiago of
Art by Tiago.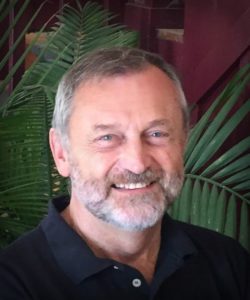 Guest Speaker: David Tompkins
Presentation Title: "Every Thorn has its Rose"
David has been involved in tobacco control movement for over 20 years.  Most recently, he was the Program Manager for Community Health Initiatives for the New Mexico Department of Health Tobacco Use Prevention and Control Program (TUPAC) where, for the past 18 years, he worked to develop strategic direction and to implement an action plan in alignment with all aspects of program operations, including organizational structure, contract development, training, stakeholder engagement, and equity-focused quality improvement.  He believes that strong policy development and implementation is the essential approach to protect public health and support nicotine-free lives.
CDPC & NM ACT Capacity Building Workgroup