Paint & Sip for NM ACT
A fundraiser that will build capacity for NM ACT.  We need new members; individuals empowered to facilitate change that can impact our advocacy efforts and community, and who can further work to effect systemic change. It's a fun and creative way to give back and build capacity for NM ACT!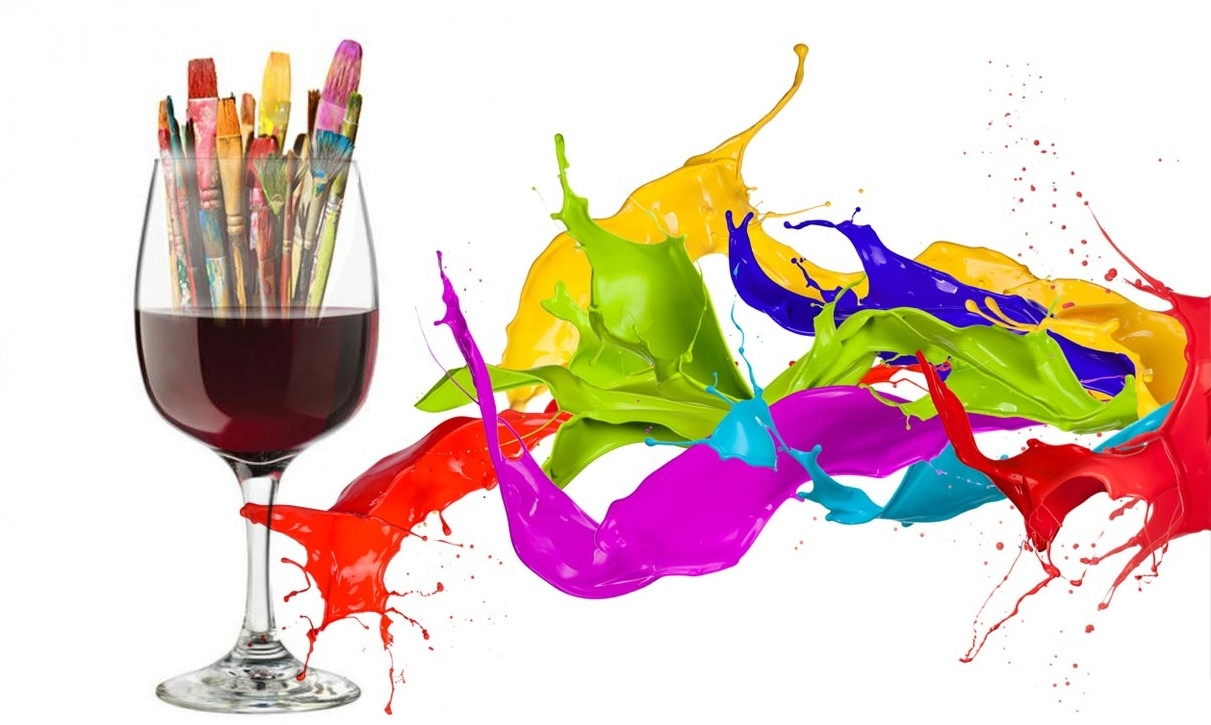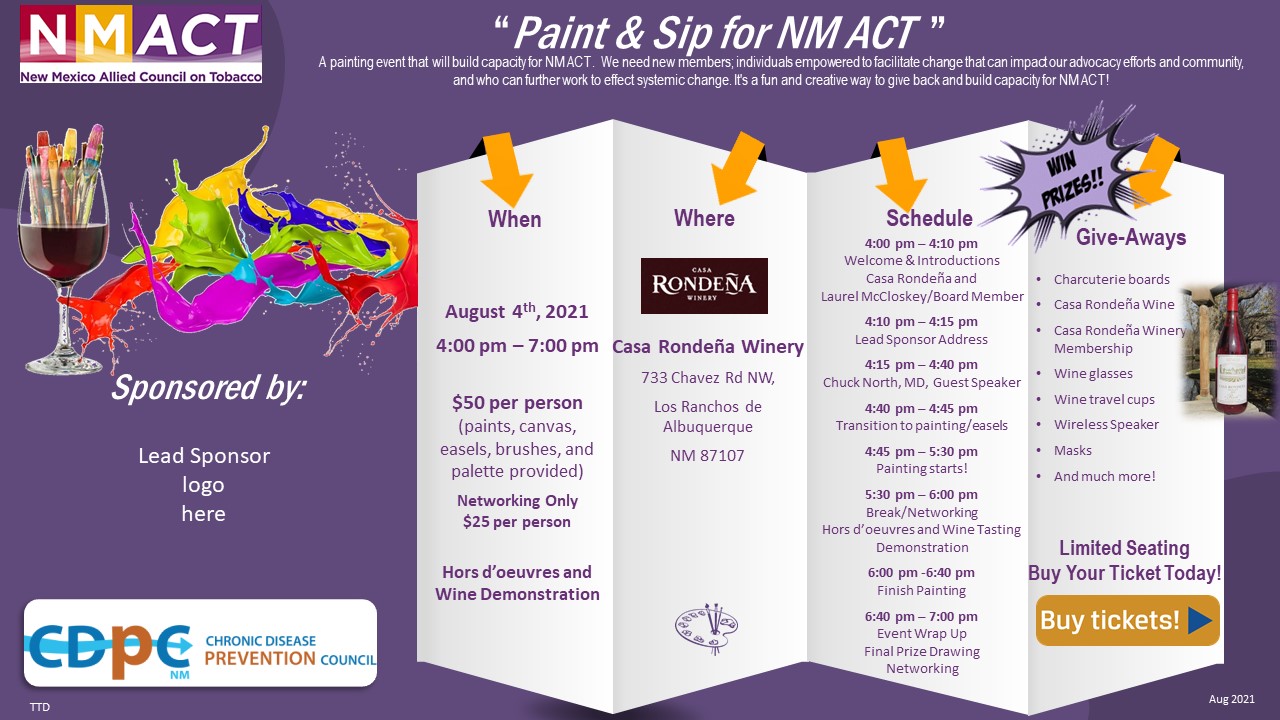 Buy Your Tickets Today!
Seating is very limited!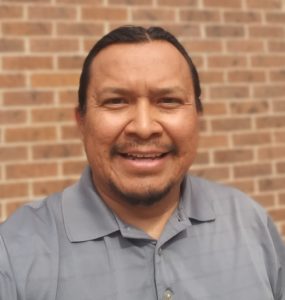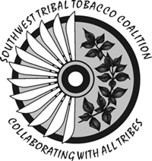 Co-Chair
Reiko Yazzie

Albuquerque Area Southwest Tribal Epidemiology Center (AASTEC)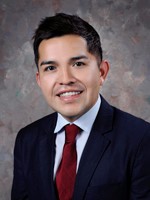 Member
Kyle Smith

Center on Alcohol, Substance Use, & Addictions (CASAA)
Philosophy
Recognizing that tobacco is a primary risk factor in many chronic diseases, the New Mexico Allied Council on Tobacco (NM ACT) is a workgroup of the Chronic Disease Prevention Council (CDPC; www.chronicdiseasenm.org) that aims to bring together community partners interested in working on tobacco control policy issues statewide. This will be accomplished by building and enhancing the capacity of the workgroup participants to advocate for tobacco policy to reduce tobacco use and the harmful and addictive use of tobacco (e.g., cigarettes, cigars, smokeless tobacco products, etc.) outside of beneficial traditional, sacred or ceremonial purposes.
Why Us?
Giving to our nonprofit organization is not a business transaction. It is a connection with the humans and the world.  Individuals make up 72 percent of charitable giving. Without you, social impact organizations couldn't exist. Without you, a cry for help goes unanswered, a problem goes unsolved.  Your donation is vital to our ability to advance our mission and grow. Even a small gift propels NM ACT toward greater impact.
"No one has ever become poor by giving."

― Anne Frank