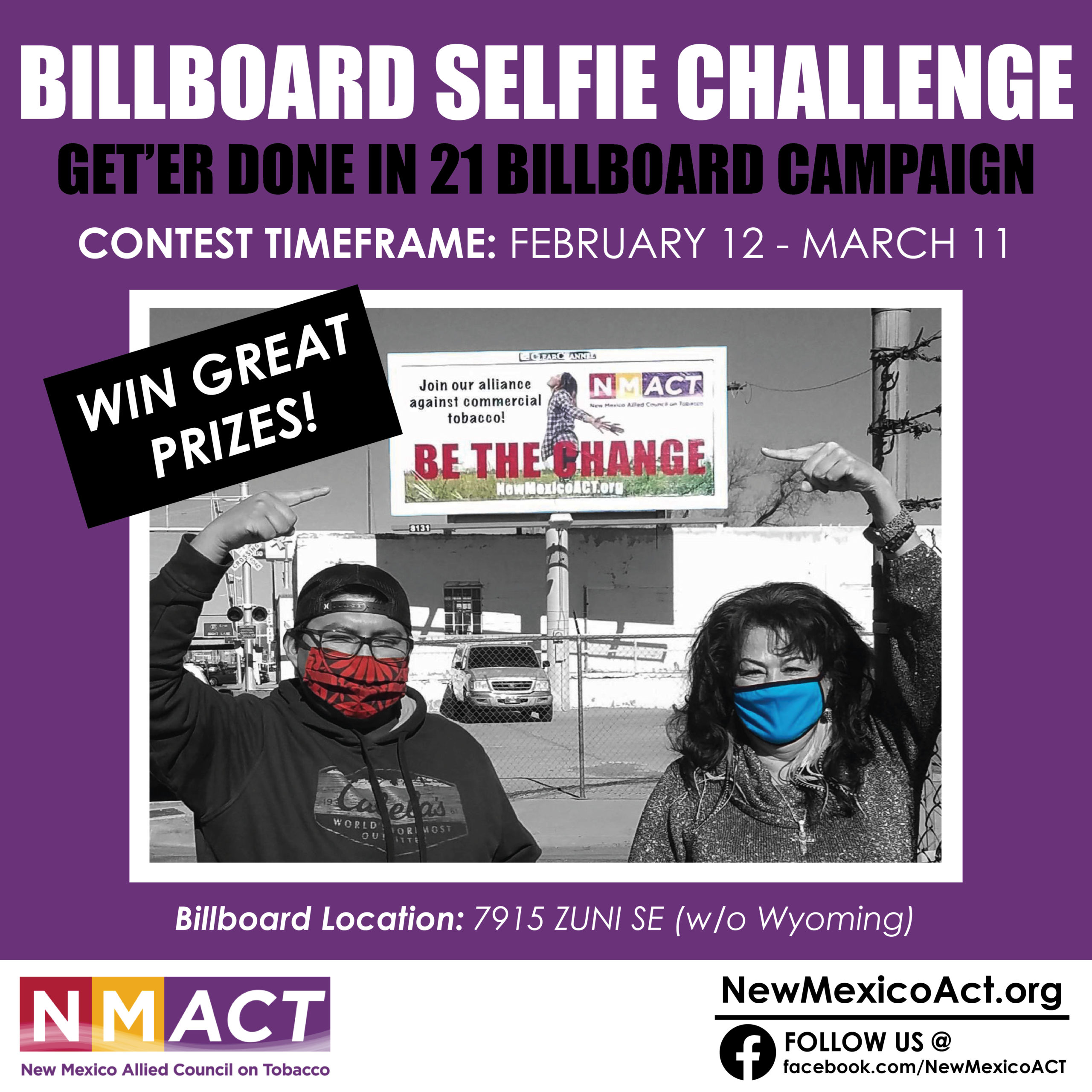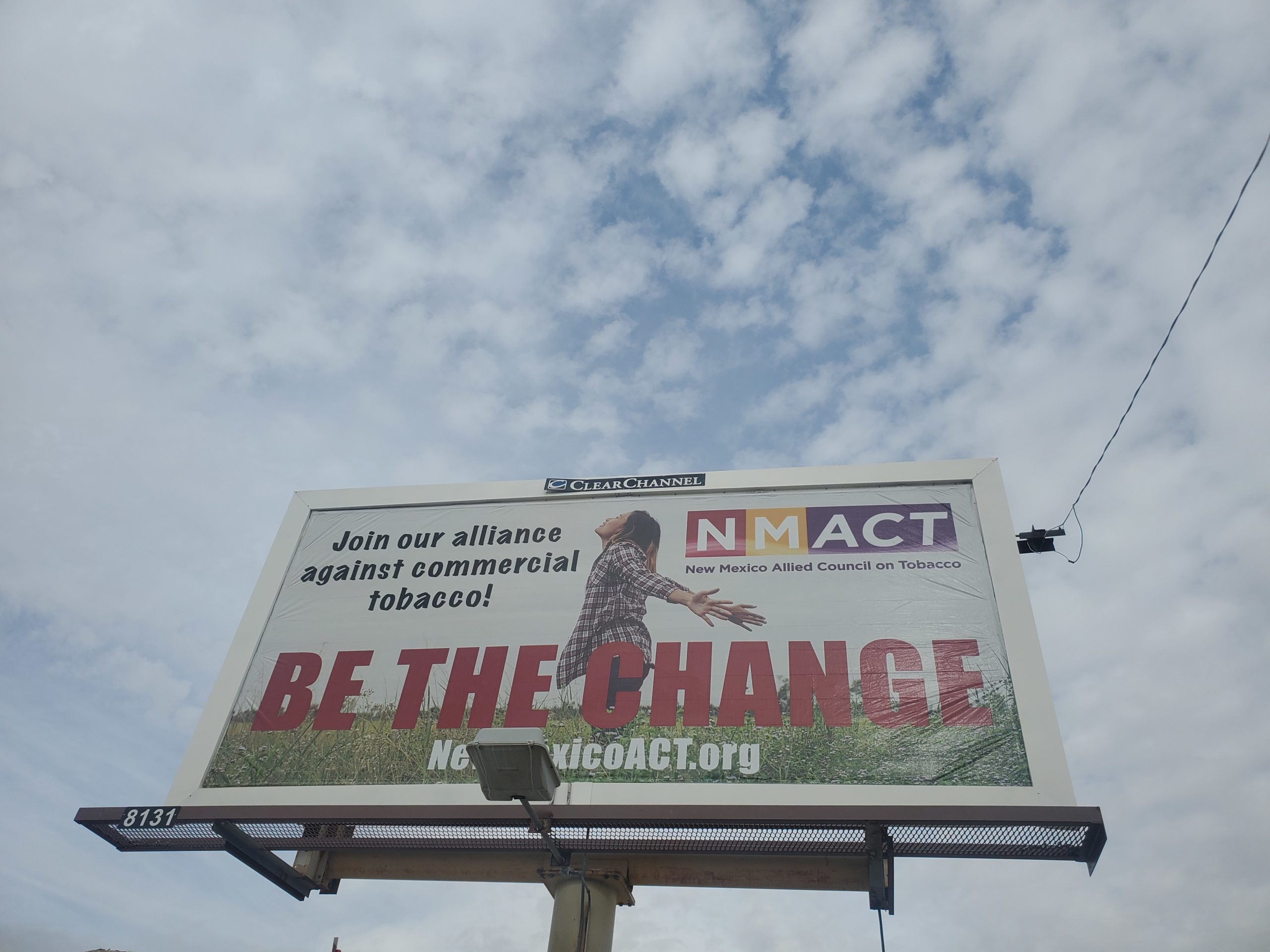 WHO:  NM ACT
WHAT:  Billboard Selfie Challenge- Get'er Done in '21 Billboard Campaign
               Win GREAT Prizes- one prize per household
WHEN:  Opens February 14 Closes  March 21
HOW: All you have to do is to FIND our billboard and take a selfie or ask a friend to take a picture with you in front of the billboard.
WHERE: Use caution and be careful with cross traffic
7915 Zuni Rd SE
(Zuni & Wyoming - on North side of Zuni in front of a car wash)
RULES:
No obscene photos, language, or nudity
Go find our sign, take a Selfie of you in front of it.
Great prizes such as $50 Target Gift Cards, case of wine, coffee gift cards, etc.!
Take a selfie of you standing in front of our NM ACT billboard displaying our sign.
Not too close! The image must show your face, the sign and its surrounding location.
Make a post, tagging NM ACT using the hashtag to enter
Post your picture below the contest post on our Facebook page as a photo Comment.
Participants must be at least 18 years of age.
Your prize will be mailed to you. We will message you for your address.
Once you post the picture on your Facebook or Instagram account, tag NM ACT's Facebook page and use the hashtag #NMACTselfie2021.
For more information and contest rules, please go to NewMexicoACT.org
Remember: Don't stop your car in the road. Don't stand in the roadway – if it looks risky, it will be disqualified.  Good luck and BE SAFE!
Extra entries for:
One entry for taking the photo and positing to your Facebook, an extra entry for Twitter https://twitter.com/NMCDPC1, another for Instagram https://www.instagram.com/nmact2020/
And lastly, put in EXTRA entries:
Wearing a mask
Pets
Social distancing (if more than 1 person)
Holding a sign about tobacco cessation (quitting smoking)
Wearing NM ACT logo colors (purple, red, yellow), etc.