Receive a $35 Gift Card
for your video submission!
The New Mexico Allied Council on Tobacco
(NM ACT) invites you to submit a video on
"How Commercial Tobacco Has Impacted My Life"
Do you make videos?  Do you like gift cards?
If the answer is YES, then we want you!

WHAT: Video Challenge
Receive a $35 gift card for your video submission- one prize per household 
HOW:
Your video submission might take almost any form. A public service announcement? An animated cartoon? A video incorporating your own original music? An audio interview with a family member, or even a member of the general public? Some other format? You decide. Show us how smoking, chewing, or vaping has impacted your life.
WHERE: Submit your video to Devona@ChronicDiseaseNM.org
RULES:
No obscene photos, language, or nudity
In addition to the video, certify that all content in the video is original and belongs to the entrant(s).
Ensure that all submission information (e.g., names and signatures on the Official Photo/Video Release Form) are accurate.
Verify that all team participants who are under 18 years of age have permission from parents or legal guardians to take part in the contest.
Maintain safe practices.
Provide complete contact information by which the entrant(s) can be reached.
Your gift card will be mailed to you.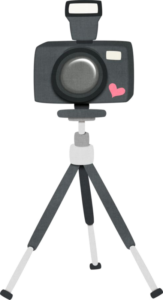 2 minutes or less original video.
Open to individuals or teams of interested persons of any age in any part of the world!
Receive a $35 Gift Card for your video submission.